Home
About The Close
Governing Philosophy
History
Personnel
About the Area
Accommodations
Lodges
Cabins
Chapel
Grounds
Availability
Preparing for Your Retreat
Spring
Summer
Autumn
Winter
Reservations
Terms of Use
Fees
Make a Reservation
The Chapel of the Broken Vessel sits prominently nearby on the hilltop with a panoramic view of the gorge, distant hills, cabins, lodges, and the lake located in the center of the property.

The chapel is a wood and glass structure which allows light throughout.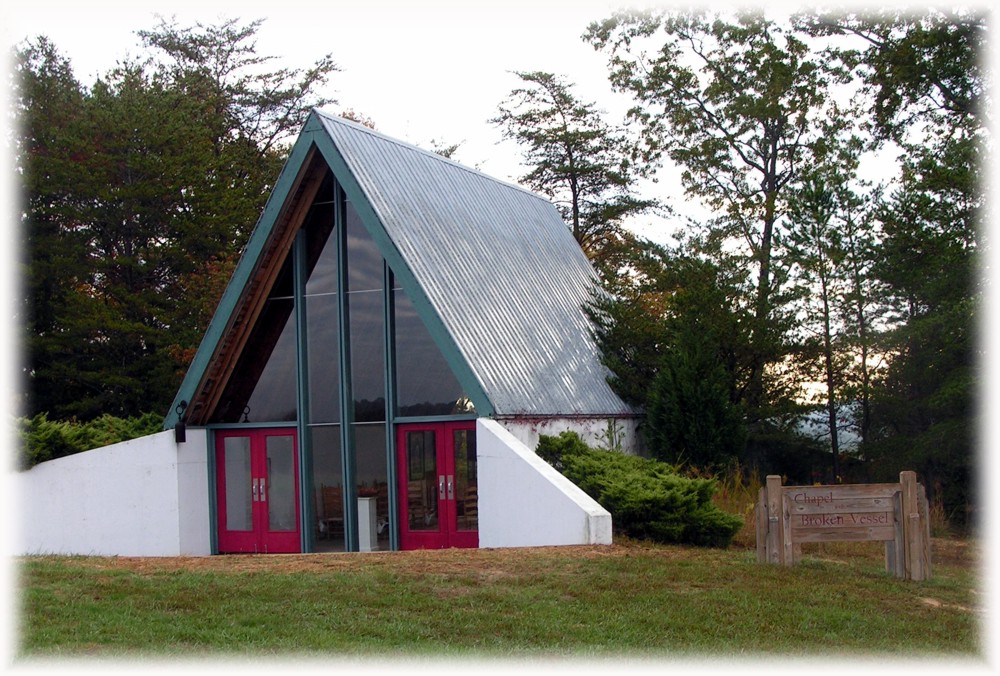 Seating will accommodate approximately 30 people with a capacity of 60.
The east glassed end of the chapel opens to view the Rockcastle River Gorge and the Cane Creek valley. Retreatants can sit in study and contemplation among the beautiful Autumn colors and the muffled roar of the Rockcastle Narrows rapids.