Home
About The Close
Governing Philosophy
History
Personnel
About the Area
Accommodations
Lodges
Cabins
Chapel
Grounds
Availability
Preparing for Your Retreat
Spring
Summer
Autumn
Winter
Reservations
Terms of Use
Fees
Make a Reservation
The Close is located in the heart of the Daniel Boone National Forest atop a peninsula overlooking the Rockcastle River Gorge, within 3 miles of Highway 192 and Mount Victory, Kentucky. It is surrounded by cliffs and hardwood forests. Trails lead into valleys abundant in ferns, hemlocks, rhododendron, hardwoods, and a number of wildflowers. Trails also traverse the ridges where one can view meadows, ponds, outlying hills and watersheds.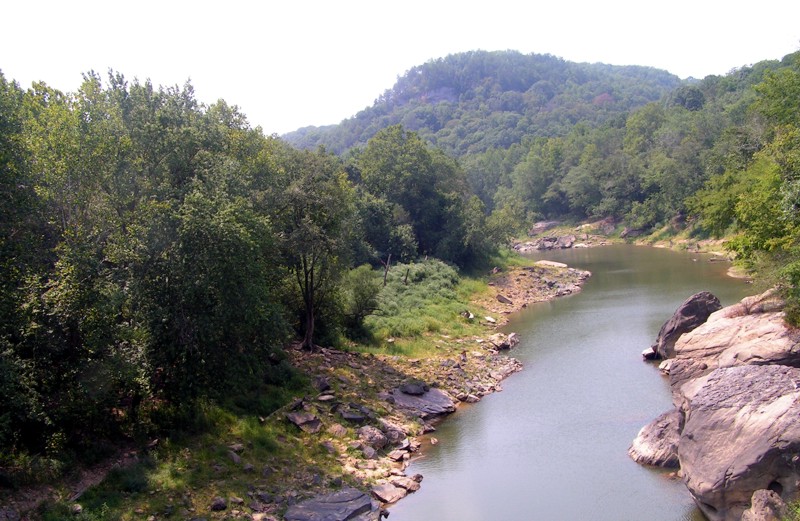 These trails can be linked with forest service trails along the river and into the Cane Creek watershed where connections can also be made to the Sheltowee Trace. Maps are available at the Gatehouse as you enter the property.
There are many sporting opportunities for rock climbers, kayakers, backpackers, and canoeists. The Rockcastle River, just below The Close hosts Class V white water. For those who choose a more relaxing paddling experience, Buck Creek offers beautiful views, caves, flora and fauna. And, of course, Laurel Lake is within a 15 minute drive.
There is also a variety of wildlife that make The Close and surrounding woodland their home. Deer, squirrel, turkey, hawks, geese, owls, and a number of other birds and mammals can be viewed. Retreatants are welcome to view all that The Close and Daniel Boone National Forest has to offer, however, there is no hunting within the property.
Towns and cities are located within 30 minutes of the Close. Somerset, London, and Corbin offer shopping and dining as well as access to major traffic corridors.